Features Available in All Plans
Most of the features are available in all plans. Some of them are listed here.
Writers and Original Agreement Templates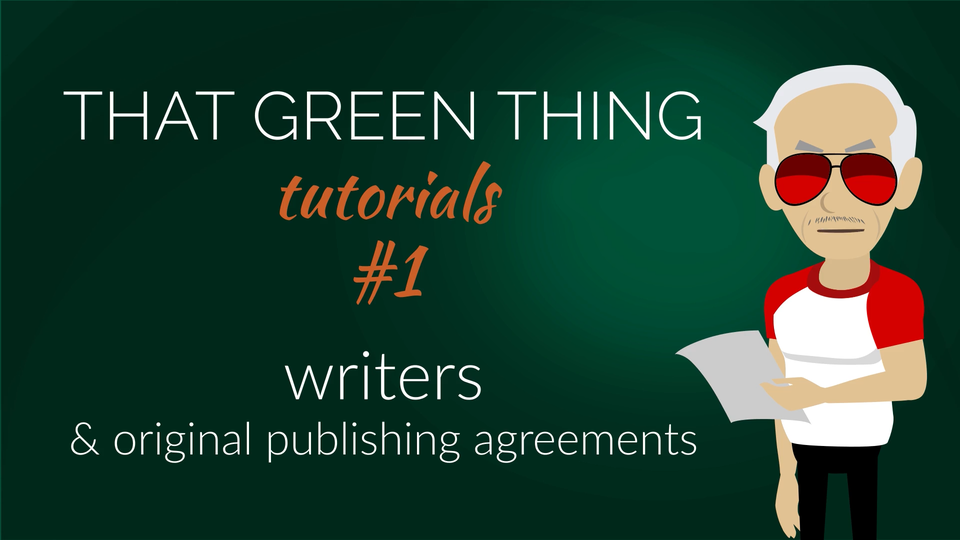 All plans support metadata about writers, as well as original agreement templates.
What are the latter? They are really just defaults. When you select a writer of a work, their default publisher and society-assigned agreement number are copied over. When the first of shares is entered, the rest is filled out automatically. And default publisher fee (see Options) is used for this writer, if not over-ridden in the work screen.
Unlimited 2nd/3rd Party Publishers
You can enter any number of 2nd/3rd party publishers, meaning other publishers and clients (for administrators and sub-publishers). (Number of 1st party publishers, depending on selected features, can be one or unlimited. See Multiple 1st party publishers for details.)
Recordings, Artists and Labels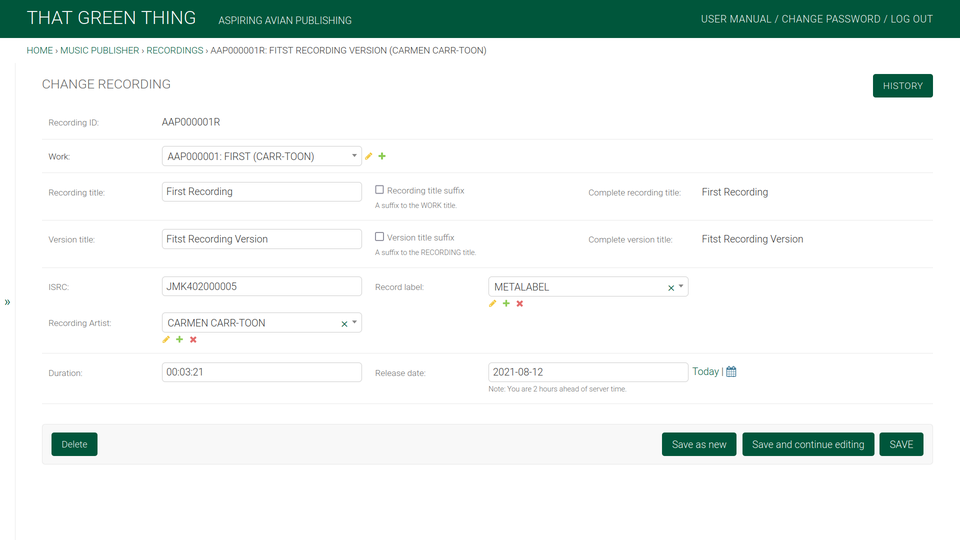 All plans support metadata about recordings, artists and labels, used by music publishers.
Musical Works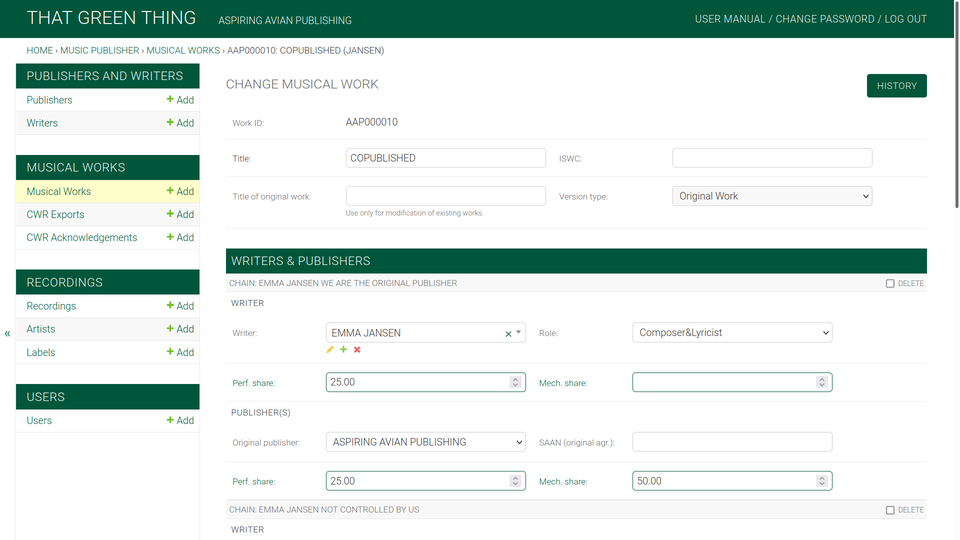 In all plans, data about works includes basic data (title, alternative titles, ISWC, remote work IDs, data about writers and publishers, and their respective shares, as well as recordings based on it). It may be worth noting that co-publishing deals can be entered in all plans.
Common Works Registration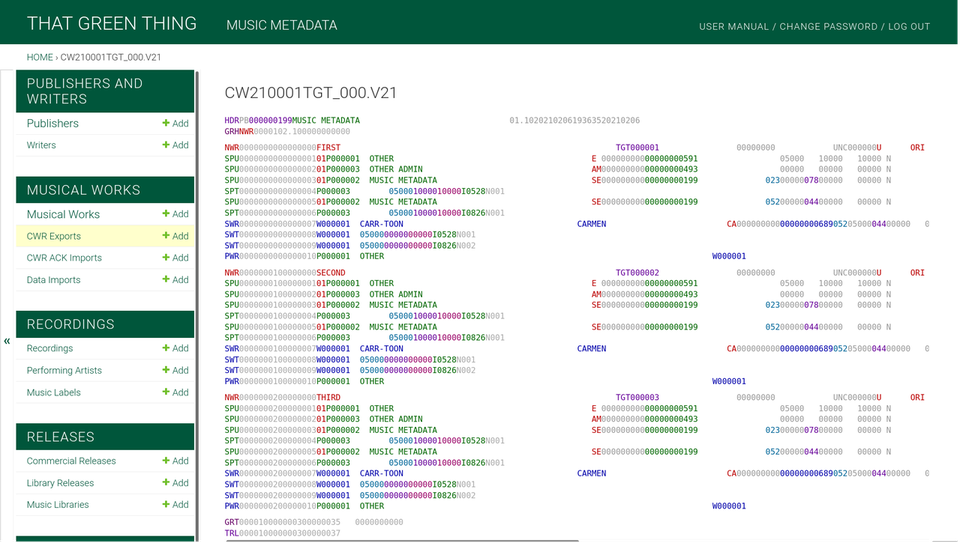 CWR Syntax Highlighting makes CWR files (almost) readable.
All plans support creation of CWRs, importing data from acknowledgements, most notably ISWCs and remote work IDs, as well as CWR preview with syntax highlighting and additional information on mouse-over.